Get Your

FREE Estimate
For your next Ice Delivery, Sculpture or Snow Production Event.
(Takes 1 minute to complete)
Ice Products
Turn to Crystal Ice Company in Los Angeles, California, for all occasions and commercial ice needs. Make your event the coolest one ever with products and services from our family-owned-and-operated ice company since 1956.
Ice Delivery
Crystal Ice Co. delivery is fast, reliable, and efficient with 24/7 emergency service. We offer same-day delivery usually within 60 to 90 minutes. In order to keep your satisfaction a top priority, our friendly staff works diligently to ensure you receive the ice you need, when you need it.
Snow Productions
Let it Snow! Snow productions are our specialty. We can produce any size snow event for all occasions, private parties, and the motion picture industry. Let us create your winter wonderland today!
Ice Sculptures
Ass a touch of class to any snow event with ice sculptures from our company in Los Angeles, Califronia. The only limit to what you can achieve with Crystal Ice Company is your imagination. Our elegant decorations are perfect for corporate functions and private galas.
We Provide Ice Delivery For:
Bars
Caterers
Church Carnivals
Civic Events
Concerts
Corporate Events
Craft Services
Entertainment
Film
Film & Television Productions
Hospitality
Hotels
Medical
Motion Picture Catering
Neighborhood Markets
Photography
Private Parties
Restaurants
Supermarkets
School Functions
Snow for Parties
Snow Scenes
Special Events
Sporting Events
Special F/X
Television
Wholesalers
Testimonials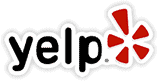 Nickey A.


6/17/2015
I love them! We ordered an ice sculpture last week and the sculpture exceeded my expectations. Even with the street closing for the parade, it was delivered and installed in a timely matter. I highly recommend and would use them again!

For Immediate Ice Delivery Call Us:
(323) 753 – 2579